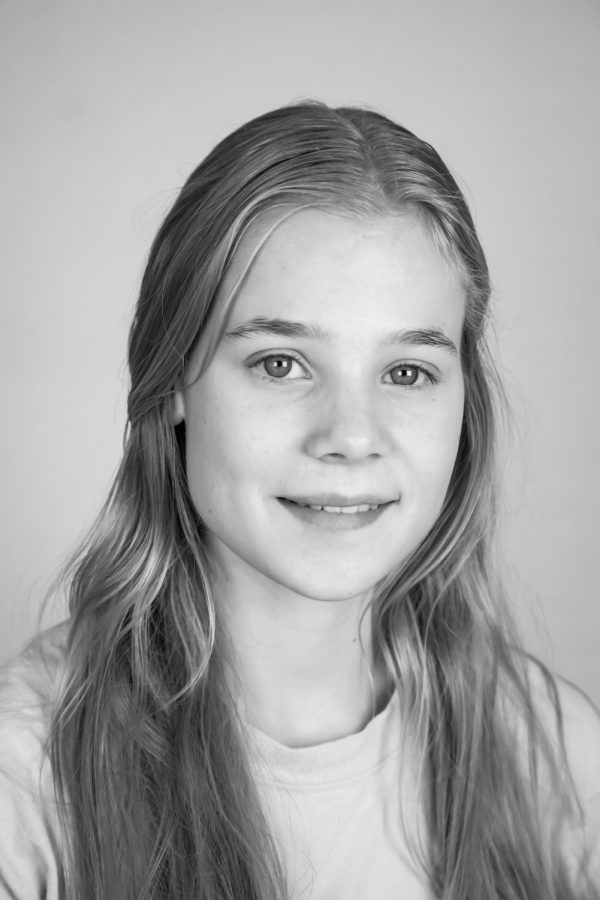 Clare is a junior at Delaware Valley Regional High School and editor of The Delphi student newspaper. She's also a member of the award-winning literary magazine,
Changing Perspectives,
 and a varsity Cross Country runner. Clare's passionate about nutrition and wellness, and enjoys cooking and baking in her free time. She hopes to either pursue a career in journalism, or become a registered dietitian.
Clare Erwin, The Delphi Editor
Dec 01, 2020

'I Am Greta' Hulu premiere

(Story)

Oct 27, 2020

Life as a COVID-era athlete

(Story)

Sep 29, 2020

Del Val embraces "the new normal"

(Story)

Sep 22, 2020

The legacy of the remarkable RBG

(Story)

Jun 02, 2020

Drive-in movies rise to popularity amidst social distancing

(Story)

May 19, 2020

Exploring local history with Rick's Frenchtown Encyclopedia

(Story)

Apr 16, 2020

Misfits Market helps "flatten the curve"

(Story)

Apr 06, 2020

A visit to Greenmouth

(Story/Media)

Mar 31, 2020

The Games will go on

(Story)

Mar 23, 2020

Staying home in style: Dropkick Murphys live from your sofa

(Story)

Mar 03, 2020

Clare's Corner: An introduction

(Story)

Feb 25, 2020

State budget cuts take toll on Del Val

(Story)

Feb 10, 2020

Greta Thunberg: The girl behind climate strikes

(Story)

Jan 17, 2020

Trump's impeachment: what's happened and what's to come

(Story)

Jan 14, 2020

A water that thinks outside the box

(Story)

Dec 16, 2019

Del Val "Ask(s) the Super"

(Story)

Dec 05, 2019

ESL students explore the medical field

(Story/Media)

Nov 25, 2019

Makayla Sozanski to be Coach Fitz's first female wrestler

(Story)

Nov 22, 2019

Anime Club issue #1: Snow Day

(Story)

Nov 06, 2019

Senior equestrian Sarah Hecht earns national and world titles

(Story)

Oct 30, 2019

The Delphi awarded its first SNO badge

(Story)

Oct 23, 2019

Why I run "for fun," and why you should too

(Story)

Sep 27, 2019

Field hockey goalie reaches 100 saves milestone

(Story)

Sep 17, 2019

Del Val prepares to celebrate its 60th anniversary

(Story)

Sep 12, 2019

Girls varsity field hockey wins against Bernards

(Story)

May 24, 2019

Relay For Life: An overwhelming success

(Story)

May 08, 2019

Summer Enrichment Programs now offered at Del Val

(Story)

Apr 22, 2019

Del Val to run its 4th annual Relay for Life

(Story)

Apr 15, 2019

Del Val gets a visitor from Broadway

(Story)

Apr 12, 2019

Spring play cast partakes in roadside clean-up

(Story)

Apr 02, 2019

NJSLA to replace PARCC testing

(Story)

Mar 27, 2019

Mrs. Miceli's spring break picks

(Story)

Mar 21, 2019

Literary Magazine recognized for excellence

(Story)

Mar 21, 2019

Sagra Bistro: A restaurant review

(Story)

Mar 10, 2019

The curious incident of Del Val's spring play

(Story)

Mar 07, 2019

Del Val donates to American Red Cross

(Story)

Feb 28, 2019

Mr. Ambs presents Urinetown!

(Story)

Feb 22, 2019

On the universal day of love, Del Val celebrates heart health

(Story)

Feb 12, 2019

Two months in: How to keep your New Year's resolutions

(Story)

Feb 11, 2019

Ms. Billman's teaching speaks to students

(Story)

Feb 07, 2019

Progression at Del Val earns state recognition

(Story)