Inclusivity at The Oscars
This year's Academy Awards nominations seem to promise progression in terms of the number of "firsts" for artists of different racial and religious backgrounds, as well as for women in the film industry.
An Academy Award, or Oscar, is considered to be the most prestigious award one can receive in the film industry. Oscars are given out by category, such as "Best Actor in a Supporting Role," or "Best Original Screenplay." New categories continue to be added as the film industry evolves, such as "Best Animated Film" which wasn't added until 2001. There are 5 nominations for each category, with the exception of Best Picture, which can have anywhere from 5 to 10.
Among those who have broken barriers include actor Steven Yeun, who has become the first Asian-American to be nominated for Best Actor. His lead role in the film Minari, which is also nominated for Best Picture, has earned high praises from critics. The film centers around the Yi family, who immigrate from Korea to a small plot of land in Arkansas to try their hand at farming Korean produce.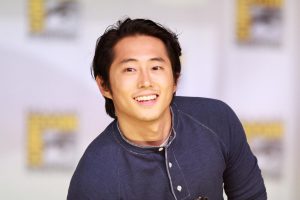 '"I read the script and I was blown away,' Yeun said. 'I was in tears. Seeing the words of how a life similar to mine could be put on a page was very liberating,"' Yeun said in an interview on CBS Sunday Morning.
Born in Seoul, South Korea, Yeun and his family later moved to Saskatchewan, Canada, before settling in Michigan. His first major role was as Glenn Rhee on the hit drama The Walking Dead. Since his departure from the show, Yeun has appeared in numerous television shows and films such as Okja (2017), Mayhem (2017), and Sorry to Bother You (2018).
But Yuen isn't the only actor making waves. Riz Ahmed has become the first Muslim Oscar nominee for Best Actor for his lead role in Sound of Metal. Ahmed was born and raised in Wembley, England and is of Pakistani descent. He has won numerous accolades throughout his career, including two Golden Globes, two Emmys, and a Primetime Emmy award.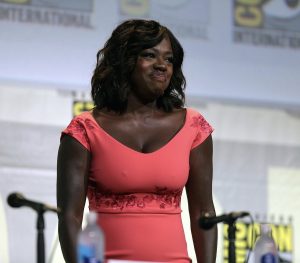 Actress Viola Davis has also made history by becoming the most nominated black actress in the 93-year history of the Oscars. Her nomination for Best Performance By an Actress in a Leading Role for Ma Rainey's Black Bottom is now her fourth Oscar nomination. Davis was first nominated in 2009 for her performance in Doubt, then again in 2012 for The Help, and once more in 2017 for Fences, which she won.
In terms of nominations for the behind-the-scenes work that goes into creating a film, only five female directors have ever been nominated for the category of Best Director since the first Academy Awards in 1929. This year, two female directors have been nominated: Emerald Fennell for Promising Young Woman and Chloé Zhao for Nomadland. Both films were also nominated for Best Picture.
In February, Zhao won a Golden Globe for Nomadland, and in doing so, became the second woman, and first Chinese woman, to earn the title of Best Director. "I've been quite truthful to the choices I've made," said Zhao in an interview with Singapore Tatler magazine. "Hopefully, that will show young filmmakers, especially Asian women, not to change themselves to fit in. You think that's your only way to get to the mainstream, but where you're from and who you are is good enough."
Entertainment awards as a whole should encourage and celebrate diversity by striving to equally recognize those who have created or starred in meaningful art forms. So, while 2021 may be a groundbreaking year for representation within the Academy Awards, it is also a testament to the progress that has yet to be made in terms of equality within the American entertainment industry.
The Oscars will air Sunday, April 25th on ABC.