TikTok video reveals intercollegiate inequality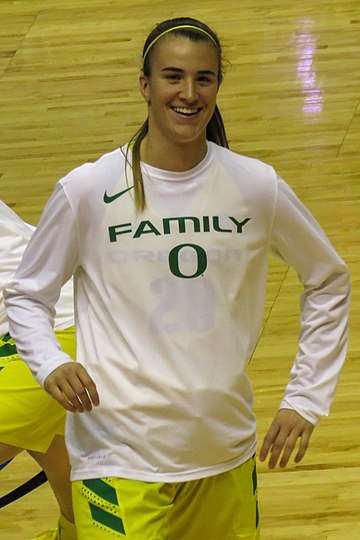 Gender inequality in college sports is nothing new. Time and time again we see a disparity between women's and men's collegiate teams, with women teams receiving less funding and women athletes receiving fewer scholarships.
Recent photos taken by New York Liberty guard (and former University of Oregon player) Sabrina Ionescu and a video by University of Oregon forward Sedona Prince revealed just how great these disparities can be.
The photos and video showcased the women's weight room during the Division I Final Four Championship tournament in San Antonio versus the men's in Indianapolis. And the differences are breathtaking.
The women's "weight room" consists of a single rack of dumbbells, and a few yoga mats, while the men's facility is at least ten times larger, equipped with adjustable benches, multiple racks of dumbbells, stationary bikes, a treadmill, and various other premier gym equipment.
The National Collegiate Athletic Association (NCAA) first addressed the outcry by saying that the problem had to do with limited space. In response, Ionescu posted a video showing the wide open space surrounding the singular rack of weights, and the same view was shown in Prince's video as well.
There were also noticeable differences between the men and women's "swag bags," which were given to each player and featured various March Madness branded items, such as shampoos, soaps, several large towels, and a book written by former Georgetown coach John Thompson. Well, for the men it did. For the women, each bag consisted of one shirt, a scrunchie, an umbrella, and a few other items which paled in comparison to the men's.
But it isn't just the workout areas and swag bags that illustrate inconsistencies between genders. According to a letter written by NJ Representative Mikie Sherrill and colleagues to NCAA President Mark Emmert, men also received higher quality food, more accurate PCR COVID-19 tests, and greater publicity.
"If you aren't upset about this problem, then you are a part of it," said Prince in her now-viral video. The TikTok video has over 7 million views, and 12.6 million on Twitter.
It's captured the attention of many other players and coaches too, such as Stanford's performance coach Ali Kershner, Golden State Warriors point guard Stephen Curry, and former tennis star Billie Jean King, among others, each condemning the NCAA, and advocating for them to address the issue head-on.
So it appears they have. The women players were given a new weight room, a real one this time, along with a formal apology from the NCAA. In response, Prince shared another video showcasing the new weight room, and thanking the NCAA for listening. "Social media is powerful," she tweeted. "Thank you for all of y'all's support."
Still, being that March Madness is the most important time in college basketball, you would think that more attention would be directed toward all players, male and female. This particular instance may reveal inequality within the NCAA, but it is only a glimpse of the bigger picture.
In fact, according to a report by The US Women's Sports Foundation (WSF), in 2017-18, women athletes had 62,236 fewer participation opportunities than their male counterparts. Additionally, in all three of the NCAA divisions, 87% of colleges offered a disproportionate number of athletic opportunities in favor of male athletes when compared to their total enrollment.
These statistics seem to disregard Title IX, which states that discrimination based on gender is prohibited in federally-funded programs, such as intercollegiate sports. While the law doesn't require identical programs for males and females, it is supposed to ensure that women receive equal scholarships and services.
However, because colleges and universities fund the NCAA rather than the federal government, a 1999 Supreme Court decision ruled that Title IX didn't apply to the NCAA.
But it should. Such an influential organization should be required to abide by the same civil rights law that all U.S. educational institutions do. Women deserve equal treatment at every level of athletic competition, and no loopholes should stand in the way of this.
Quoting the same WSF report, ESPN wrote: "83 percent of college coaches said they have never received formal Title IX training, while 31 percent of female coaches believed they risked losing their job if they spoke up about Title IX and gender equity."
It doesn't take a side-by-side photo comparison to show that inequality still exists within college athletics. The NCAA needs to acknowledge the larger discrepancies between men and women sports, not as a name-saving technique, but as a genuine endeavor to promote equality.
Your donation will support the student journalists of Delaware Valley Regional High School. Your contribution will allow us to purchase equipment and cover our annual website hosting costs.
About the Contributor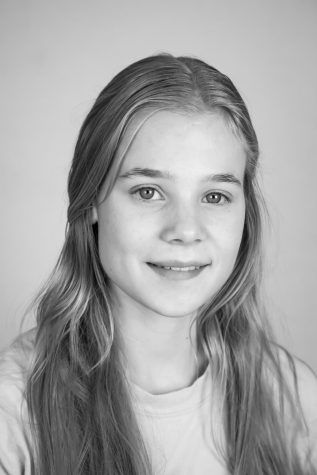 Clare Erwin, The Delphi Editor
Clare is a junior at Delaware Valley Regional High School and editor of The Delphi student newspaper. She's also a member of the award-winning literary...