Fear Street Part One cuts deep
If you liked Scary Stories To Tell In The Dark, then you will definitely enjoy the Fear Street Trilogy on Netflix. All three movies are a mixture of the horror, mystery, supernatural and slasher genres.
Fear Street Part One: 1994 starts off with Heather being stabbed by her best friend, Ryan Torres, who also killed many other people in the mall. Sheriff Goode eventually shows up and shoots Ryan to death.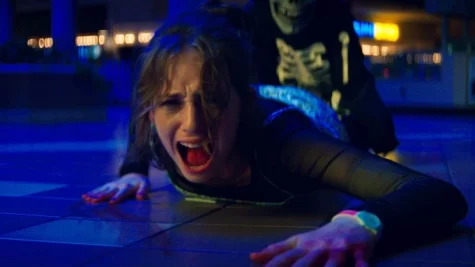 Shadyside, the film's fictional setting, is known to be the bad part of town, whereas Sunnyvale, another town, is of course its polar opposite. Both towns are aware of the murder history in Shadyside, which they all believe to have started with a witch named Sarah Fier.
One of the main characters, Deena, just ended her relationship with Sam. They then get into a fight after a football game, which leads to Sam awakening Sarah Fier.
This movie was the perfect balance of a thriller with a little bit of gore. The director, Leigh Janiak, didn't over do it with extreme amounts of gore every two seconds like some movies (cough cough, Dead Alive by Peter Jackson).
Personally, directors can be hit or miss with these types of movies, but Janiak executed this film really well and it was enjoyable to watch. After watching Part One, I was so excited for Part Two to come out. Overall, the movie was very good and I definitely recommend it to anyone who likes solving a horror mystery.
Fear Street Part One: 1994 was released on July 2nd 2021, and it stars Kiana Madeira (Deena), Olivia Scott Welch (Samantha Fraser), Benjamin Flores Jr. (Josh), Julia Rehwald (Kate),Fred Hechinger (Simon) and Ashley Zukerman (Nick Goode). The movie runs 1:47 and can be found on Netflix.
To learn more, read Fear Street Part Two: 1978 here