"Away" is off to the stars
A review of Netflix's new sci-fi show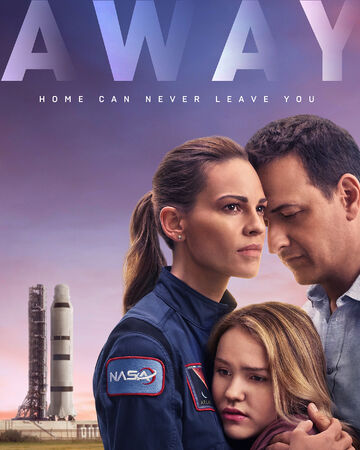 Away was released on Netflix on September 4, 2020, and it has 6.6/10 stars on IMDb.
The first season of the show features 10 episodes with the first episode focusing on the crew of 5, all from different nations, at the beginning of the first mission to Mars.
The beginning episodes focus on each character individually through flashbacks to the past. The audience connects with the characters as people, not just the trained astronauts that they were taught to portray. The relationships between the characters transform as the audience watches them learn how to rely on each other as the only people that they will be in physical contact with for three years. The show highlights the bond that forms while in space, and how that bond can bring unity. Away shows the reality of space travel, both the ups and downs, and how hard it is for a family to be apart.
The special effects are incredible in the fact that while traveling through space there is zero gravity. Not only did the film's crew have to figure out how to replicate the visual effect of zero gravity through cables, but the actors also had to learn how to make it look believable. The actors who were playing the characters that were on the mission had to go through astronaut training every day for 2 weeks before filming and then continued that training while filming.
With all the amazing details that went into this show to give the audience an inside look at the lives of astronauts, there is the question about the future for the show. The show runners only have one more season, from what it seems, before that mission is complete. It will be interesting to see is where the storyA  goes, if it goes anywhere, after season 2.