Del Val's new media center, The Commons, officially open
Del Val's new media center, The Commons, officially opened with a ribbon-cutting ceremony on Tuesday, Nov. 1 at 4 p.m. 
The old media center has had a floor to ceiling renovation in addition to gaining a new name. As voted on by the students, the space will now be known as The Commons.
There were over 30 students and 25 adults in attendance at the ceremony. Del Val senior, Alex Sjonell, was shocked by the updates.
"When I first walked in, my mouth dropped," said Sjonell. "The room is so much bigger than I thought, and it's just amazing what they've done with the space."
With this remodeling comes many new features, including a state-of-the-art cafe. This new cafe plans to sell hot coffee, tea, bottled water, bagels, prepackaged salads and wraps and cold sandwiches. The cafe will be open during school hours every day, and the free and reduced lunch program will apply to this service. 
Students will also have the ability to work in the new cafe and earn community service hours during lunches and study halls. Contact Mrs. Miceli, Del Val's Media Center Specialist, for more information.
In addition to the new cafe, The Commons will also feature a soundproof recording studio, a whiteboard wall for direct instruction, study carrels, new televisions and more. Students and classes will have access to all of these features.
The televisions are available for listening through the Audio Fetch app using Bluetooth. Channels like the BBC, ESPN and DVTV's weekly show will be available to watch.
The overall renovation cost a total of $673,000. In addition to new flooring and ceiling tiles, The Commons has been expanded for the recording studio and study carrels. In total there will be 4 study carrels and one decompression area for those looking to escape the stresses of the day. These areas are a great place for working on group projects or finding a quiet space to study. Additionally, each study space includes two outlets and two USB plugs, perfect for charging iPads. 
"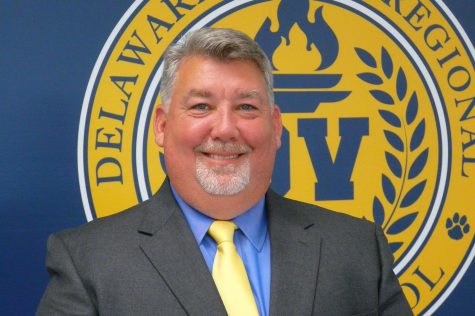 We are proud to unveil a location that will help our students and community connect in a 21st century, state-of-the-art workspace.
— Superintendent Scott McKinney
The new, soundproof recording studio has many uses, including podcasting, vodcasting, song recording, private singing lessons or as a space for students who need a quiet space to make up tests. Miceli would like to give opportunity to any idea students can think of. Recording equipment will be kept in her office and is available for use upon request.
Miceli wants to ensure that this new space is accessible for the public as well.
"Having this space open for [Del Val's] students is the goal, first and foremost, but for after school, I wondered, 'Why can't this be a community space?' I really wanted to have that tie to our community, as a member myself," said Miceli.
Anyone has the ability to rent parts of the space after school and on weekends. Events like induction ceremonies, gatherings and other events that people, like Del Val's sending districts, don't have the room to host can take place in The Commons. One such event will be the District Art Show, which will be making its return this year after its hiatus due to COVID.
To accommodate community events, almost every piece of furniture in The Commons is mobile. This includes the bookcases, couches, and tables.

During Superintendent McKinney's ribbon cutting speech, he expressed his feelings toward the new renovation.
"We are proud to unveil a location that will help our students and community connect in a 21st century, state-of-the-art workspace."
Your donation will support the student journalists of Delaware Valley Regional High School. Your contribution will allow us to attend conventions, purchase equipment and cover our annual website hosting costs.
About the Contributors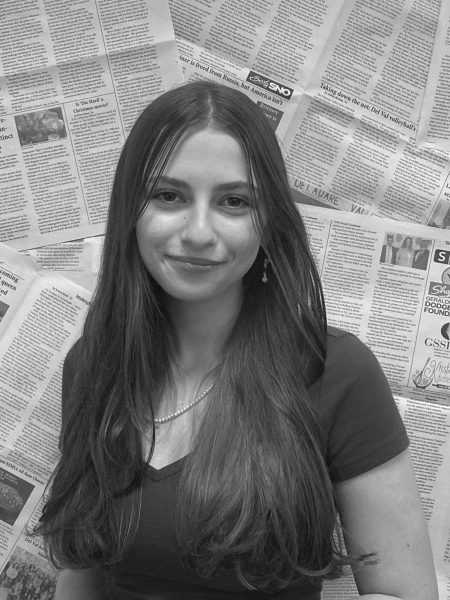 Gianna Roberts, Managing Editor
Gianna is a sophomore at Del Val and this is her second year working on "The Delphi," now as the Managing Editor. In her free time, Gianna enjoys reading,...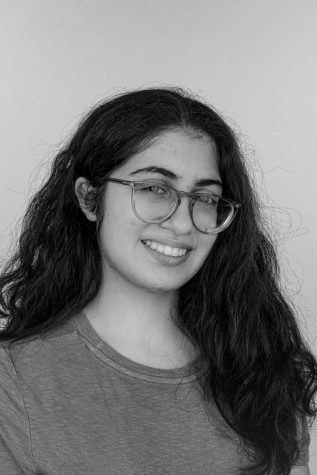 Melina Karimi, Social Media Editor
Melina is now in her last year at Del Val and is excited to know where her senior year will take her. What she is most happy about this year has to be...