NJ students and schools grapple with after effects of Ida
While September 1 is normally celebrated by school districts as the first day of classes, many across NJ were forced to close on the days following the storm due to unsafe road conditions, continuous power outages and destruction.
Two weeks after the arrival of Hurricane Ida, damage from heavy rainfall and extreme flood waters has made it an immense struggle for New Jersey residents to recover quickly. Ida, a category 4 storm, brought up to 8 inches of rain in certain areas, creating mass amounts of flooding. Small streams and rivers became surging stormwaters, bringing down trees and power lines.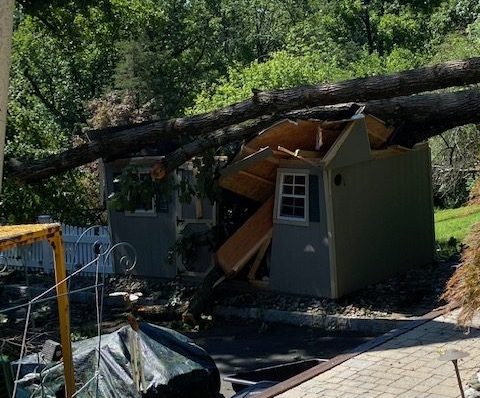 According to WHYY.org, more than 90,000 people lost power throughout the storm, amounting to tens of thousands of powerless households after Ida had departed. 
Delaware Valley Regional High School was forced to have an early "snow day" on September 2, allowing time for students and staff to recuperate. Junior Holden Hutchinson claims that the reality of the storm didn't hit him until the following day.
"When I had woken up, I had no power and I needed to check the basement. It was completely flooded," Hutchinson said.

Hutchinson resorted to calling the Frenchtown Fire Department, who successfully pumped the rainwater from his basement. 
"
When I had woken up, I had no power, and I needed to check the basement. It was completely flooded."
— Holden Hutchinson
Many students and faculty members were facing similar troubles, with the storm having affected everyone in different ways.

"My whole road got flooded, both creeks flooded and a manhole cover came off of the sewer," Chris Spargo, a Del Val senior, said.  
Others, however, view their situations from a more optimistic perspective. Senior Dhruv Marri said he "had it better than most" and dealt with little damage beyond a flooded basement.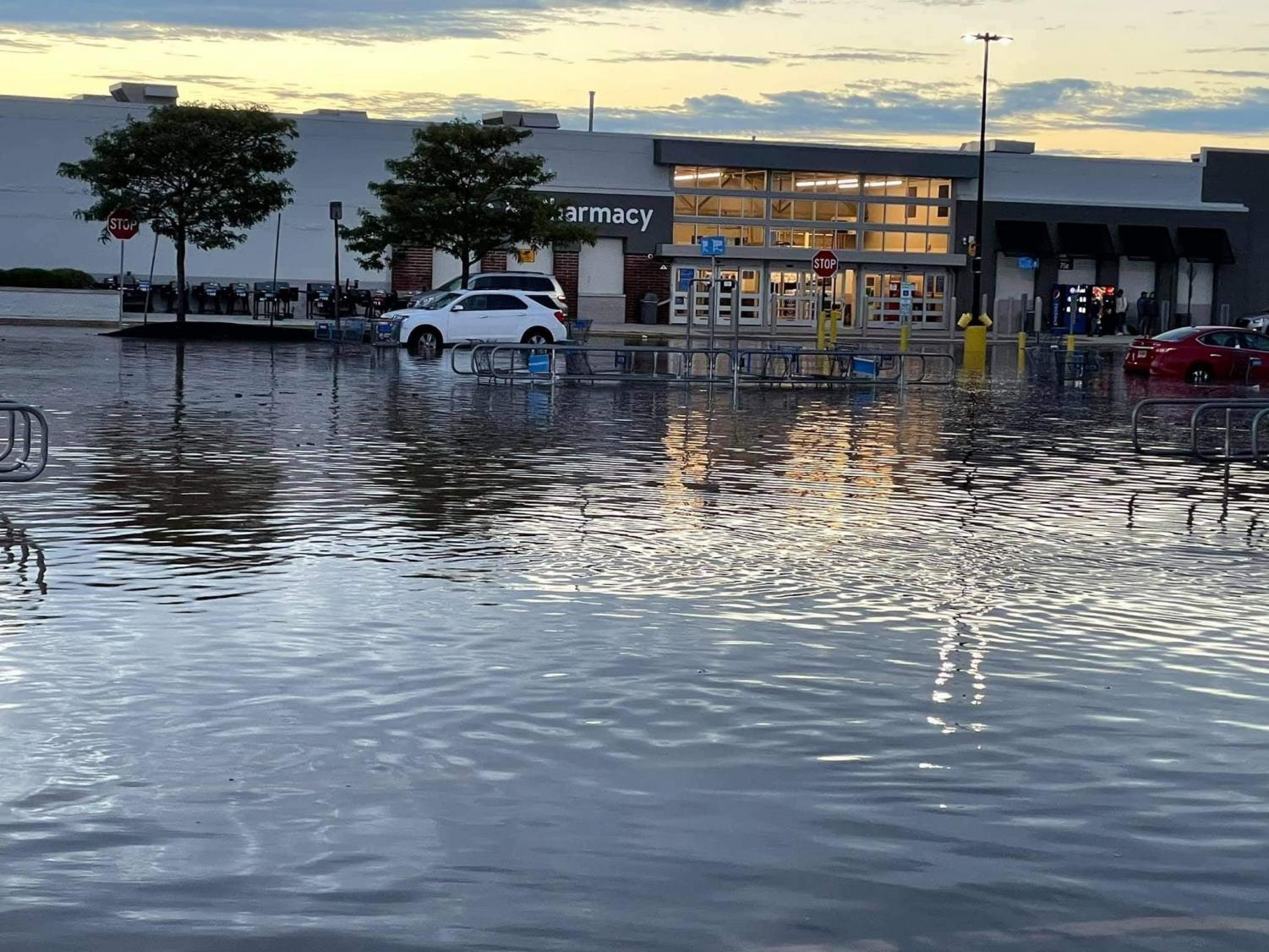 Thousands of students across the state were eager to return to in-person learning, especially after a year of virtual and hybrid schedules as a result of COVID-19. After being given a taste of normalcy on September 1, that normalcy was quickly taken away once the reality of the storm had been evaluated. 
Most schools were able to open their doors on September 3, having faced negligible damage to their campuses. However, some were not as fortunate. According to nj.com, South Orange and Maplewood, NJ school districts only began in-person classes on September 13, having been forced to delay opening due to damage from the storm. 
Countless families were forced to discard personal belongings that had been destroyed during the storm, with unrepairable items now piling up on curbs across the state.
Katharine Bach, a Del Val junior, became stranded on Route 202 on her way home during the storm. She recalls how dangerous the road conditions were as they were driving the previous evening.
"You could not get through. It was so deep, it was probably up past the car windows. It was so bad," Bach said.

She came home to many destroyed items the following day.
"We lost a lot," Bach said. "Childhood stuff. My mom lost her prom dresses."
Bach's backyard had been completely flooded, as well as her barn and basement, which was where the damaged possessions had been kept. 
Those who were most devastatingly impacted by Ida were the victims and family members of those lost or missing. The death toll recently rose to 27, the highest number of fatalities Hurricane Ida caused in any state. Many of these devastating losses were caused by flash floods, often trapping unaware drivers within cars.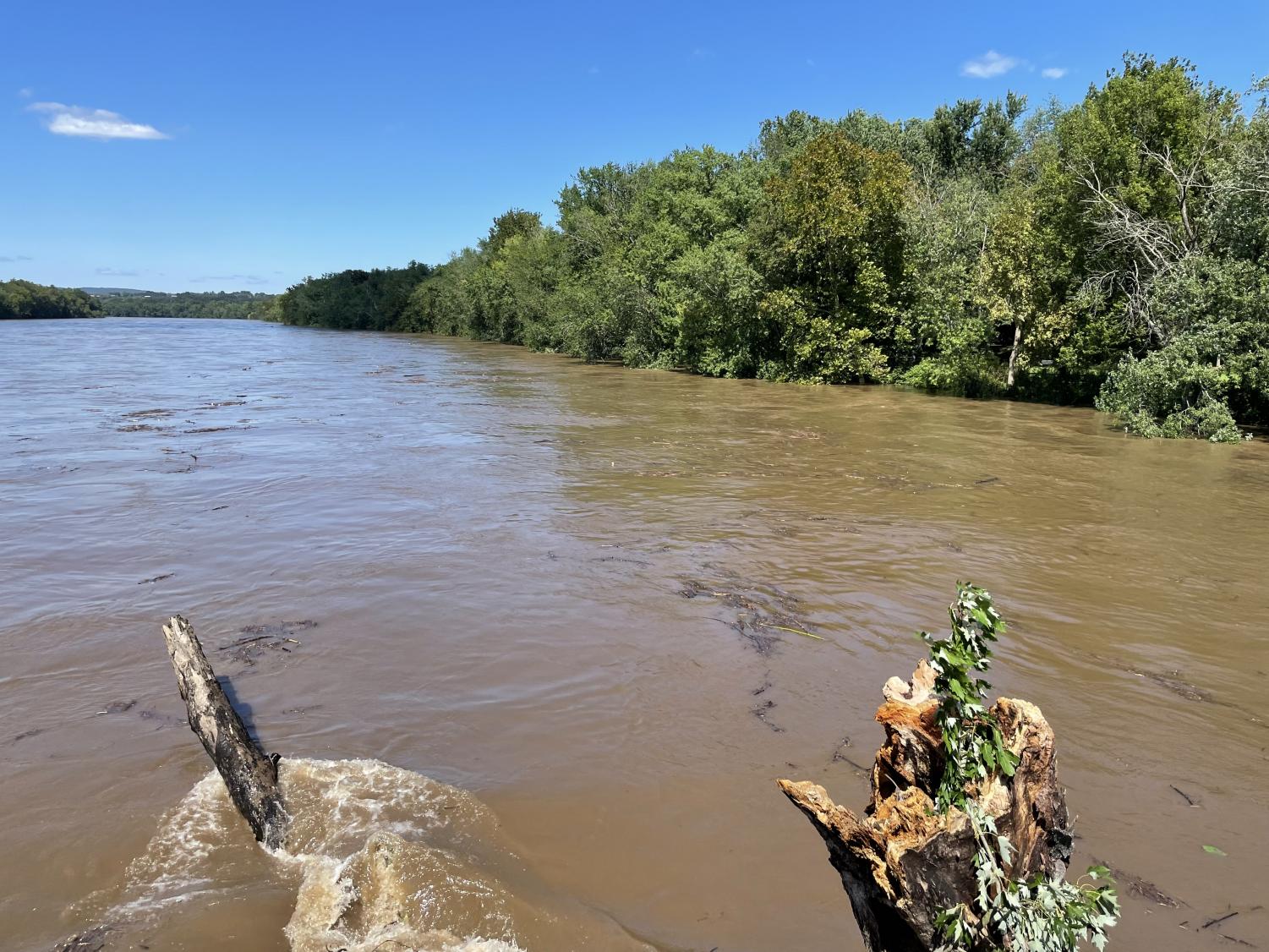 Hurricane Ida may be one of many future detrimental storms that sweep through New Jersey. As the climate continues to warm and alter the atmosphere around the world, more severe hurricanes and thunderstorms are predicted to occur. While global warming is often thought to bring higher temperatures and humidity, New Jersey will face heavier rainfall and more destructive weather events in the future. 
Your donation will support the student journalists of Delaware Valley Regional High School. Your contribution will allow us to purchase equipment and cover our annual website hosting costs.
About the Contributor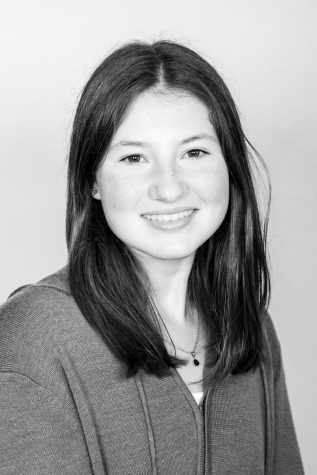 Julia Burchill, The Delphi Staff
Julia Burchill is a junior at Del Val and is an active member of the theatre community. She is also involved in several extracurricular activities, including...