Media Center makeover
Del Val's Media Center is going to be getting a makeover in the summer of 2022.
There's going to be a full renovation, with everything from the windows to the floor getting a more updated look. The Media Center will also have new fresh and more efficient furniture, such as wheeled folding tables and chairs with chargers built into the side.
With this added movable furniture, the Media Center will be able to host more events like blood drives by simply moving the furniture out of the way.
In addition there will also be some new additions to the Media Center as well.  A podcast room will be added in a new, partly closed off space. This room will include all of the proper equipment for everyone who's looking to record podcasts.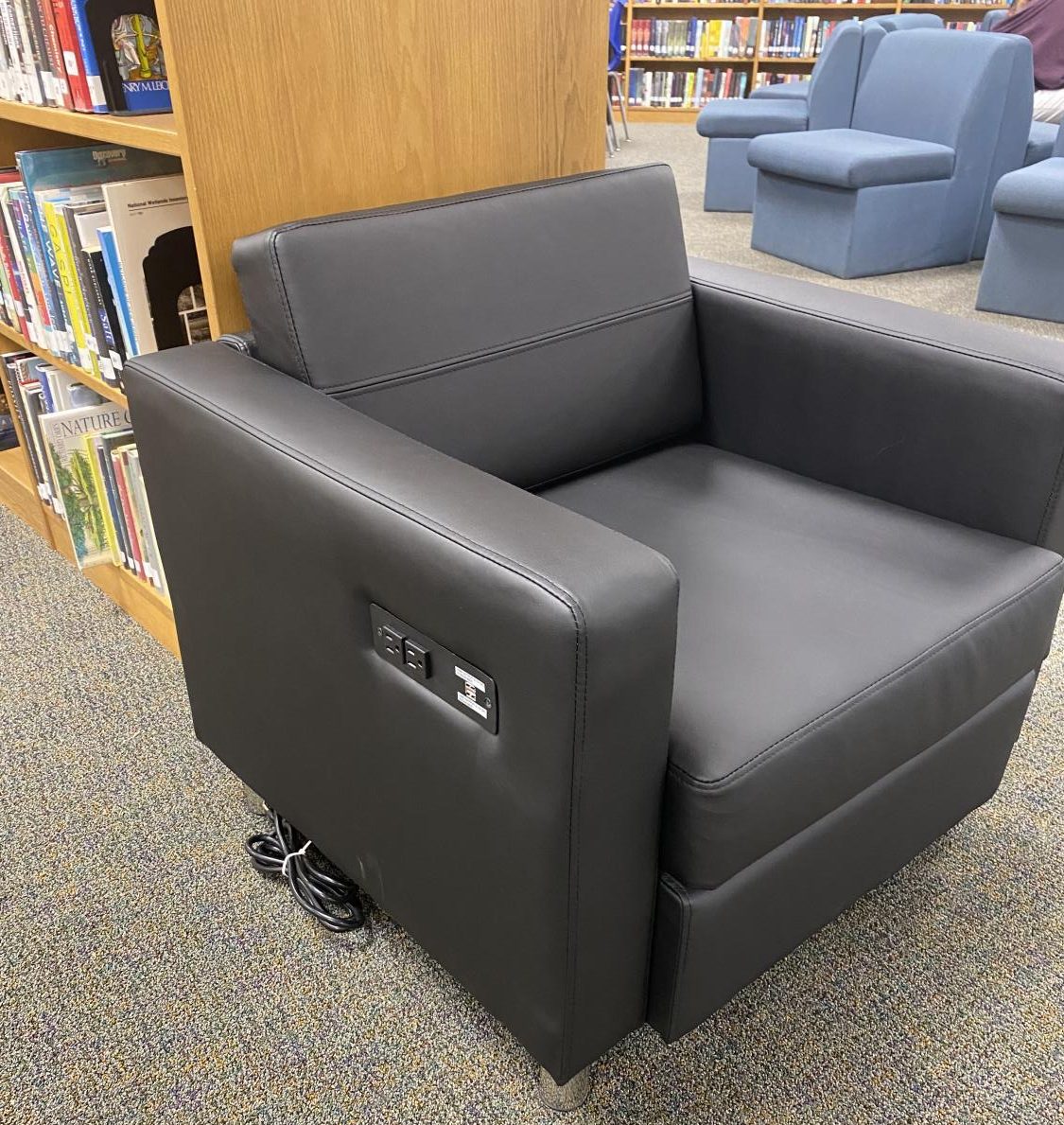 Another new addition will include a spaced off, quiet study area being added for those students who wish to have a quiet space to get some studying in before they have to leave for the day.
There will be muted TV's mounted on the walls, each one playing a different channel, and with the Auto Fetch app, students will be able to connect through headphones to the TV they wish to hear and listen in without bothering anyone else.
Some of the new additions to the Media Center have already arrived. If you are visiting as part of a class or just when you have free time, you'll see some new folding tables and charging chairs, but the whole and complete renovation won't be completed until the summer of 2022.