S.A.D.D. plans to decrease stress at Del Val
Hang on for a minute...we're trying to find some more stories you might like.
Here at Del Val, there are many clubs and organizations available for students to join, and because of the variety, many students may not be aware of all of the clubs that are offered to them. One of these clubs is Students Against Destructive Decisions (S.A.D.D.). S.A.D.D. is a club that is run by Mrs. Eckhardt and several student officers. S.A.D.D. places an emphasis on making positive decisions in life so individuals can live happy, healthy and safe lives. The club promotes this mission and encourages the vision of S.A.D.D. through several events put on throughout the school year, especially during Unit Lunch.
In the past, S.A.D.D. has hosted events throughout the school year such as NEDA Week, Red Ribbon Week, Week of Respect and Distracted Driving Awareness Week. The first event for this school year took place in late September, which was the Week of Respect "Start with Hello Campaign." The focus of that event's theme placed an emphasis on having respect for everyone and being inclusive by just saying hello to someone in hopes of brightening someone's day. During this time, club members sat outside of the cafeteria with a banner to be signed as a pledge and gave out two lollipops to those who signed the banner. The two lollipops were part of our "just say hello" message as one lollipop was for the student to keep for him or herself, and the other was to give to a peer.
In addition to participating in the "Just Say Hello" campaign, S.A.D.D. hosted Red Ribbon Week during the last week of October. Red Ribbon Week is a week to bring drug/alcohol awareness to students and the dangers that could follow. This year the theme was "Don't Get Caught in the Web of Drugs." During this time, the club set up outside of the cafeteria to get students to sign pledges to stay drug-free, which were then placed on a spider-web design banner.
In the near future, S.A.D.D. will be hosting its first "Stress-Less Week." This week will focus on coping techniques that will help to reduce stress, especially with correlation to school and tests.  Activities could range from handing out coloring pages during lunch, to sharing little sayings on lollipops, or to making stress balls for the student body. An event after school will also take place to further partake in these activities.
Another event S.A.D.D. intends to host this year is "Distracted Driving Awareness Week" in April. This will focus on providing information to the student body about the dangers of texting and driving, as well as driving distracted in any other way. Additionally, the club has historically hosted a Mario-Kart tournament after school where students will be given the opportunity to play the game uninhibited and then play again while distracted, either while texting, listening to music or talking to others.
S.A.D.D. is an amazing club to be a part of and hopes to continue to grow over the coming years! If you're interested in joining the Del Val S.A.D.D. chapter, feel free to e-mail Mrs. Eckhardt or come to a meeting! S.A.D.D. is looking forward to the rest of the events that are being put on this school year and hopes to see you there! You can also learn more about the organization at https://sadd.org.
About the Writer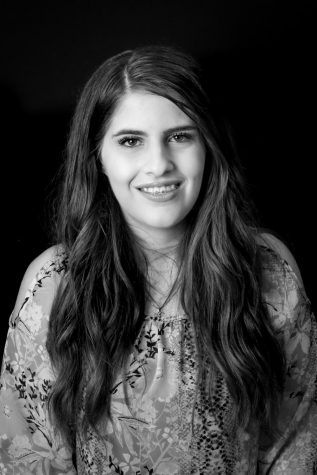 Gabriella Maffie, The Delphi Editor
Gabriella is a senior at Delaware Valley Regional High School. This is her second year writing for The Delphi and her first year as editor. She enjoys...